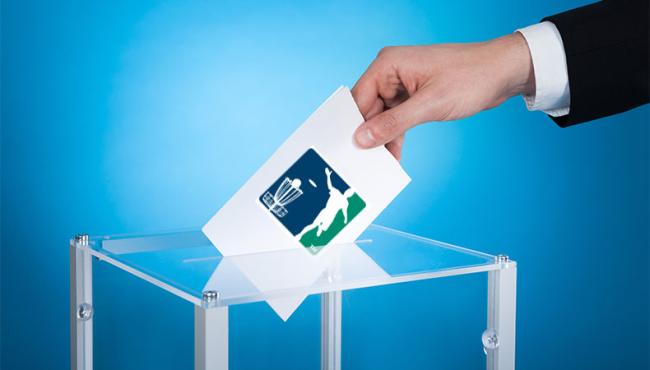 The PDGA is pleased to announce the following four PDGA members as candidates for the 2015 PDGA Board of Directors elections. The PDGA elections will take place during the month of July and will once again be administered electronically by Intelliscan. Three at-large board member positions will be elected this year and the three candidates receiving the most votes will serve three year terms from September 1, 2015 to August 31, 2018.
Location: West Lafayette, IN
Born: 1980
Gender: Male
Introduction Video: http://youtu.be/U9b66uyF3iE
Education:
Purdue University: BS & MS Organizational Leadership
PhD in progress, focus on Quality Control and Process Improvement
Occupation: Student / Seeking Employment in Higher Education
Location: Cullowhee, NC
Born: 1968
Gender: Male
Introduction Video: https://www.youtube.com/watch?v=rDFEqJslCNo
Education:
Ph.D. in Kinesiology, Louisiana State University, 2003
MA.Ed. in Physical Education, Western Carolina University, 1995
B.S. in Exercise Science, S.U.N.Y. Cortland, 1991
Occupation: College Professor
Hans Nagtegaal, #44969 – Utrecht, Netherlands
Location: Utrecht, Netherlands
Born: 1975
Gender: Male
Education:
Psychology,–Universiteit Utrecht – Utrecht, The Netherlands (1996 – 1998)
Computer Science – Universiteit Twente – Enschede, The Netherlands (1995 – 1996)
Atheneum – Revius Lyceum – Doorn, The Netherlands (1987 – 1995)
Equivalent of High school plus College in USA
Occupation: Successfully self-employed since 2000, as a tour manager, stage manager, and guitar technician for international touring artists and bands. Performing all managerial and accounting duties for my own company.
Dave West, #752 – Missouri, USA
Location: St. Peters, MO
Born: 1957
Gender: Male
Introduction Video: http://www.youtube.com/watch?v=kekHgb9Gdw4
Education: MBA, Southern Illinois University at Edwardsville (SIUE), 1984; BS, Management Information Systems (MIS) and Accounting, SIUE, 1980
Occupation: Retired, August 2013; formerly Director of Enterprise Development (Computer Programming); 150 person team. Currently, I am a PDGA Board member.
Click here for a Full Biography and Platform Statement for each candidate.
source: https://www.pdga.com/pdga-board-candidates-announced