On May 20th, 2015, the PDGA Board of Directors appointed Hans Nagtegaal #44969 as a replacement for former Board member Karolyn O'Cull #16994. Hans' term will end on September 1st, the same date that Karolyn's would have. Hans will be campaigning to keep his seat during the quickly approaching PDGA Elections. Voting will take place online between July 1st and July 31st, 2015 and the new terms will begin September 1st, 2015.
Hans Nagtegaal was born in and currently lives in The Netherlands. He started playing disc golf in 2010, and has since developed an impressive resume as an advocate for the sport.
Co-Directed events across Europe and competed across Europe and the USA.
Unanimously elected PDGA EuroTour Manager since 2015, and member of PDGA Europe Committee since 2012.
Currently the Chairman of Disc Golf for the Nederlandse Frisbee Bond, the national association for disc sports in The Netherlands (since 2010).
Winner of 2013 PDGA Europe Volunteer of the Year.
Helped to overhaul the PDGA Europe website.
Has helped unite disc golfers in The Netherlands by encouraging them to form clubs.
More information about the upcoming elections can be found on the PDGA Elections page.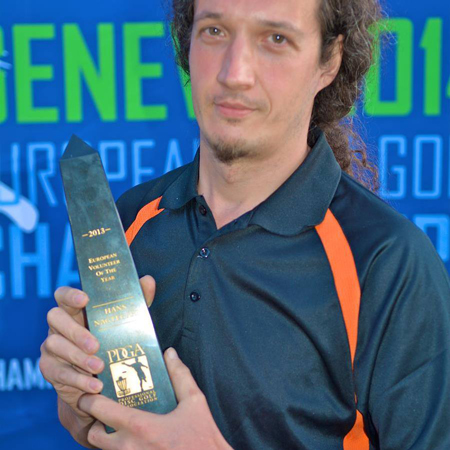 source: https://www.pdga.com/announcements/pdga-appoints-hans-nagtegaal-board-directors