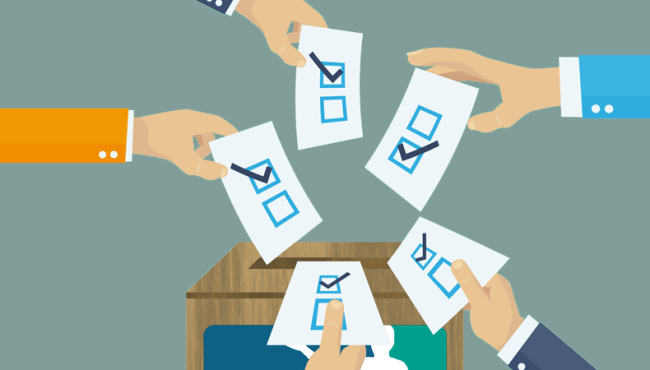 The votes from the 2019 PDGA Elections are in and have been counted! The elections took place last month, with voting ending on July 31. Ballots were sent to 44,780 eligible members and 5,817 members voted — a participation rate of 12.99% of eligible voters. 
PDGA Global Board of Directors
A Board of Directors is a requirement for not-for-profit status and is mandated by the PDGA Bylaws. In addition to semi-annual summit meetings, the board and staff conduct monthly teleconference calls and ongoing communication to accomplish required business. 
In accordance with the PDGA bylaws, two at-large board member positions were up for election in 2019, currently held by Elaine King #3090 and Trevor Harbolt #26860. The two candidates who obtained the most votes in our annual elections will take office and serve three-year terms from September 1, 2019, through August 31, 2022.
With the votes officially tallied, we are excited to congratulate the following PDGA members on their election to the PDGA Board of Directors!
Full PDGA Global Board of Directors Election Results »
Location: Durham, NC
Born: 1961
Gender: Female
Education: B.SC. biochemistry, Ph.D. analytical chemistry
Occupation: Consultant, Pharmaceutical Manufacturing Quality
View Elaine King's candidate bio and statement »
Location: Utrecht, The Netherlands
Born: 1975
Gender: Female
Education: Computer science and psychology
Occupation: Self-employed
View Laura Nagtegaal's candidate bio and statement »
source: https://www.pdga.com/news/2019-pdga-global-board-directors-and-stateprovincial-coordinators-announced