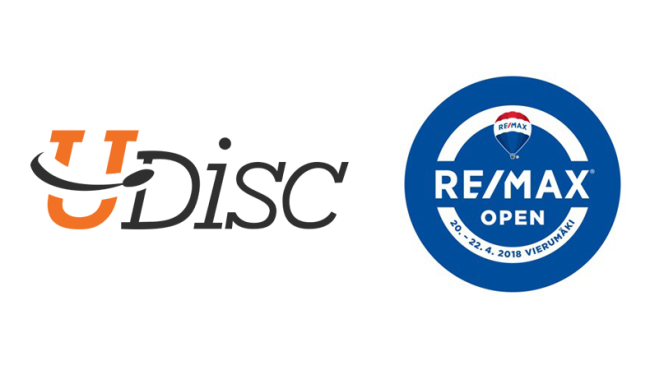 Matt Krueger didn't specifically say that his company is set on world domination, but his schedule today – asleep by 4 p.m., up at 1 a.m. – tells a different story.
"I'm gonna try to be up an hour early so I can make coffee and be conscious," he said with a laugh from his home in Minnesota.
The UDisc Live co-founder is preparing for a midnight work session covering the RE/MAX Open, the first stop on the 2018 EuroProTour and the scoring company's first foray into overseas tournament tracking. His partner, Josh Lichti, is in Vierumäki, Finland, this weekend for the event, where a bevy of the Europe's top players will take on a country club layout minutes from the home base of the Scandinavian nation's Olympic training facilities.
Though Krueger is used to a time difference – Lichti is based in London – it's always a little tricky for the company the first time it works with a new tournament. But when the tournament directing team at Bogey Free Productions reached out, Krueger jumped at the chance to expand the app's reach. Though most events in Finland work with DiscGolfMetrix's scoring system, Krueger said the RE/MAX Open organizers were drawn to UDisc for the app's instantaneous updates.
"They kind of looked at how UDisc worked and how Metrix work, and they really wanted to have our app with the throw-by-throw [tracking]," Krueger said.
EuroProTour Manager Laura Nagtegaal said she was "most certainly in awe" of UDisc's shot-by-shot features, but also noted that Metrix is a full-featured system that many tournaments prefer for its integrated registration system. The RE/MAX Open, then, will be instructive.
"There is no saying how UDisc will fit in the European market next to DiscGolfMetrix," Nagtegaal said via email. "This weekend will be its maiden voyage, but it's being deployed at one of Europe's main events, in Europe's main market. We will just have to see. It's up to TDs to choose which live scoring system they use for their events."
That "main market" was particularly appealing to Krueger. He said that up to 10 percent of UDisc Live users during U.S. events come from Finland, and with no live video coverage available this weekend he expected the disc golf-hungry nation to gobble up the stats.
"Ten percent from any one place, especially somewhere like Finland, is a pretty significant number," Krueger said. "…We really were excited they wanted to work with us, and I think hopefully we can bring them some viewers, just like Finnish people are really into disc golf and like to watch here."
But first, coffee. Live scoring of the first tee times for the RE/MAX Open begins at 3 a.m. ET.